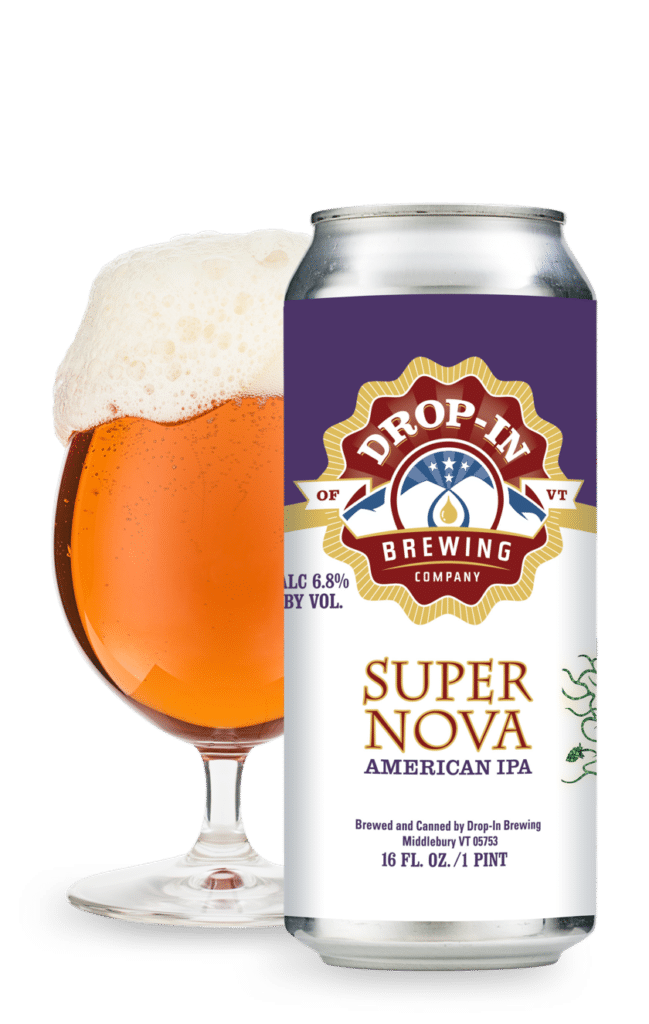 IPA
Supernova
Supernova is our most frequently brewed India Pale Ale. Although IPAs originated as an English style of beer, American craft brewers have taken ownership of the style with a willingness to experiment and boldly showcase new varieties of hops.
The malt profile and bitterness levels of Supernova always remain the same; however, we change up the hop varieties slightly each time the beer is brewed.
This version of Supernova was dry hopped with 15lbs of hops. With this beer, we always strive to achieve a balanced as well as drinkable IPA with full flavor, a crisp bitterness, and a burst of citrusy, fruity aroma.