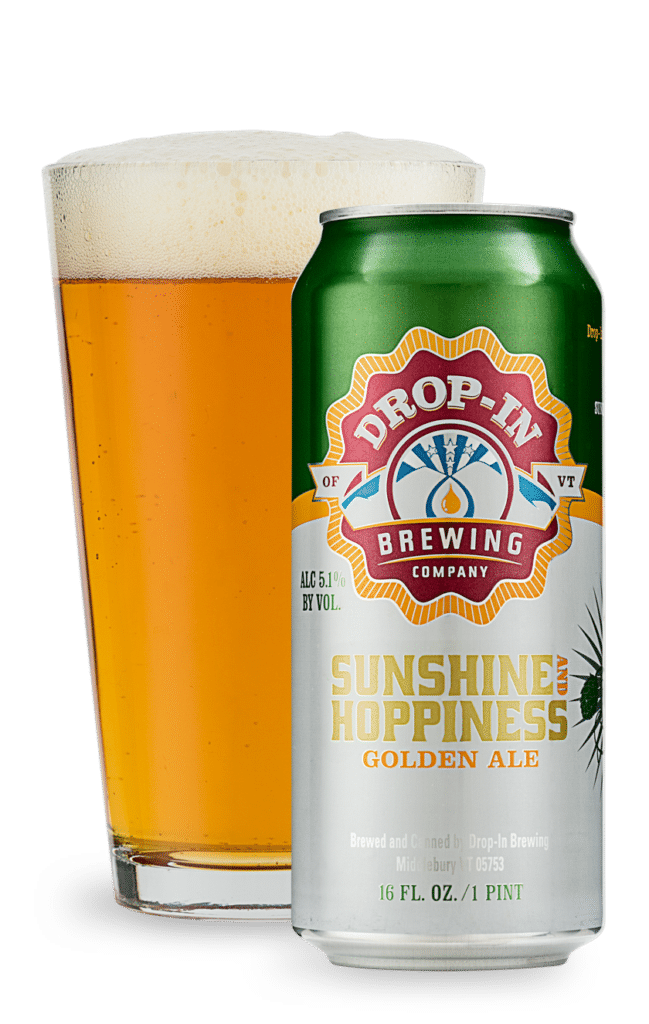 Golden Ale
Sunshine & Hoppiness
Sunshine and Hoppiness showcases ingredients that we think people like most in a beer: German malt, American hops, and Belgian yeast.
Although it is not a traditional Belgian, we like to call it a "Belgian Golden Ale." Together, two different Belgian yeast strains produce the dominant spicy flavors and aromas, such as clove.
The citrusy and floral flavors and aromas are from adding Cascade hops at three different times during the brewing process. This filtered beer finishes crisp and dry.