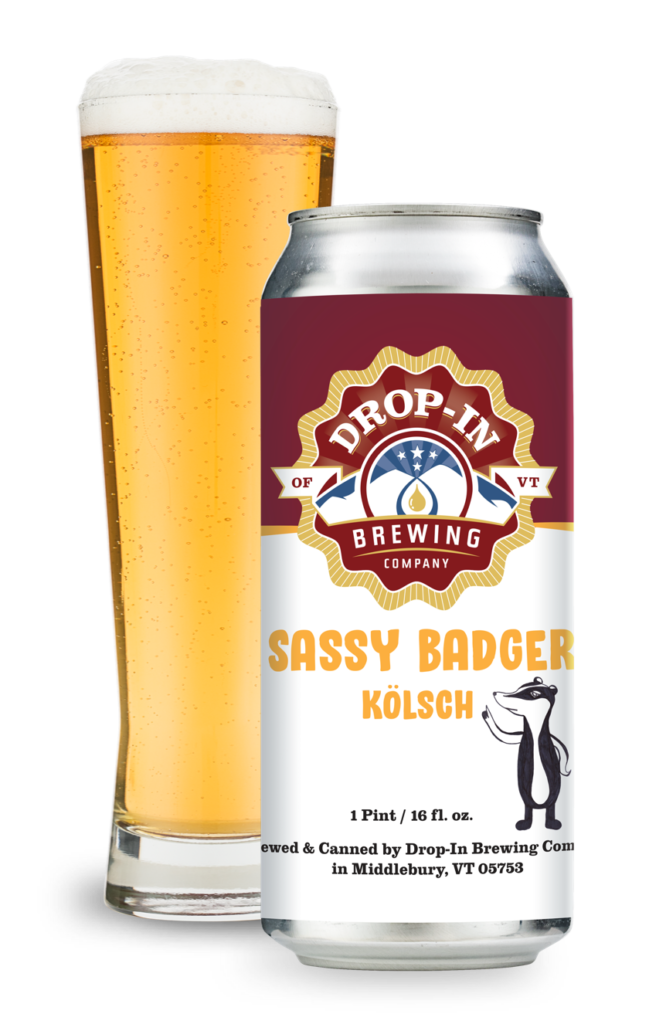 Kölsch
Sassy Badger
When visiting a beer garten in Cologne, Germany, odds are they will be serving one beer: a Kölsch. Just like champagne, to be considered a true kölsch, the beer must be produced within Cologne's city limits, but American craft brewers have adopted the style preferring its light yet flavorful character over traditional domestics.
The style originated as a response to the influx of cold fermented pilsners flooding into Germany during the 1800s – the Cologne Brewers Guild refused to follow the masses, choosing to make their beers golden and hoppy while still using the warm fermenting ale yeasts.
Sassy Badge is bright, light, and flavorful and is the perfect companion to a sunny summer afternoon.
Malt
Weyermann Pilsner, malted wheat