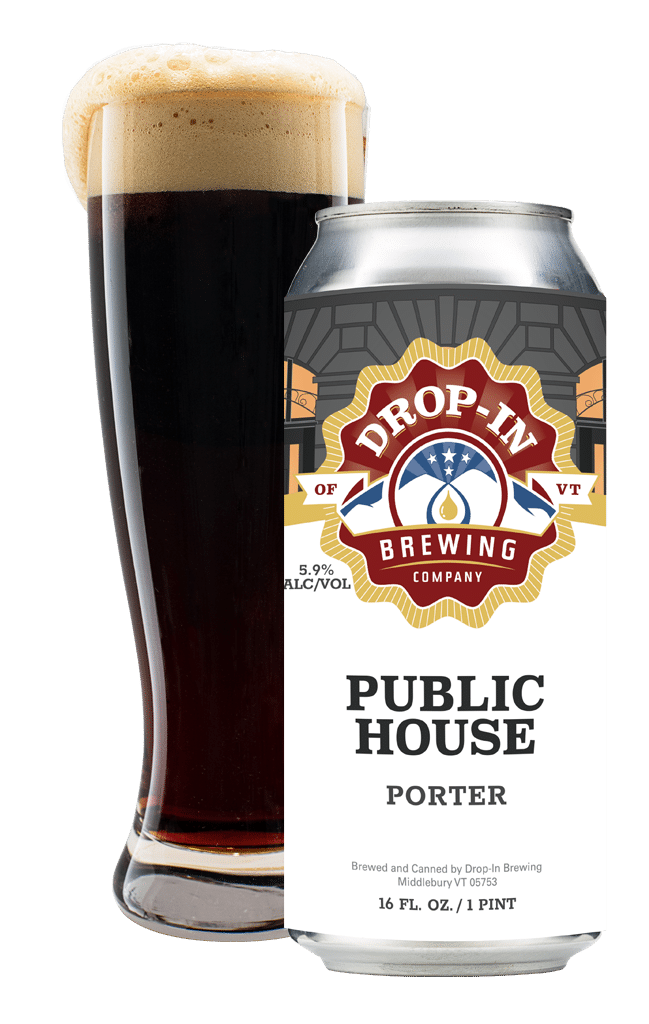 Porter
Public House
The evolution of Porter began in 18th Century London, during a time where brown beer was the most popular. The style began in pubs – mixing different styles of beer together to make a unique blend. As such, the idea that a single beer could be created to replicate this. This beer style then became a staple in every London public house, most popular with the working class.
During this time much of the transportation of goods was done manually by those known as "Porters". After a tiring day of transporting goods around the narrow streets of London, a drink was needed to slake ones thirst. This is said to be how the most popular style of beer at the time, received the name "Porter".
Our porter is silky smooth and full bodied. English and American hops add a rich earthiness to notes of roasted caramel and chocolate malt.
Malt
British Pale, Crystal, & Chocolate Malts, Roasted Barley, Golden Naked Oats